The Museum is made up of collections of paintings, sculptures, goldsmithery and vestments, arranged chronologically between the 15th and 19th centuries.
Of special note among the collections of the Museum are the Flemish paintings of the 15th and 16th centuries that were sent to Madeira in the 16th century during the so-called golden era of sugar production. The Flemish panels are notable not only for their high quality, but also for their large sizes, which are not common in the museums of Europe. The collection of Flemish sculptures, coming mainly from Malines and Antwerp, is also worthy of special mention.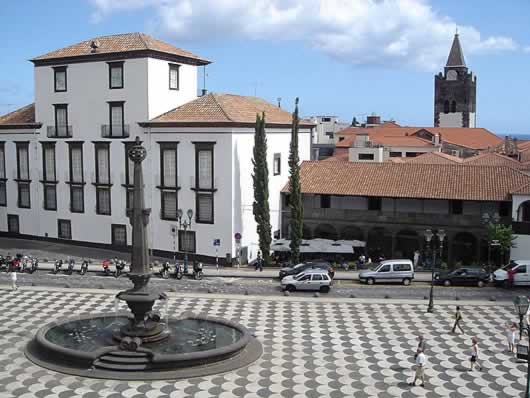 In the Portuguese paintings, dating from the 16th, 17th, and 18th centuries, the 16th-century works Ecce Homo and Ascensão de Cristo attributed to Fernão Gomes are outstanding.
In the collection of goldsmithery, which covers the 16th, 17th, 18th and 19th centuries, especially important pieces include the 15th-century processional cross from Água de Pena, a tray and punched chalice with stamp from Antwerp from the 16th century, as well as a processional cross offered to the Funchal Cathedral by King D. Manuel I.
An outstanding piece in the collection of vestments, most of which are embroidered in gold and various hues, is the chasuble with gold embroidery over lamé from the Funchal Cathedral.



| | | |
| --- | --- | --- |
| | | |